Delivery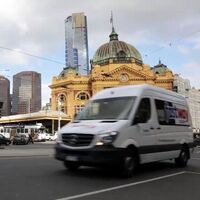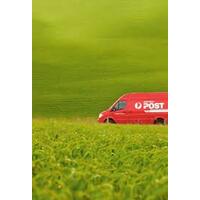 SUMMER BREAK PROMO Terms & Conditions December 17 2021
This is an email exclusive offer that can be used in-store and online
Offer expires December 24th 2021. To Qualify the voucher code emailed to you must be used at the Ceckout or mentioned instore. This offer can be used in-store and online.
Some conditions apply. On all orders over $100 of product only excluding shipping. This offer cannot be used with any other offer. Maximum discount allowed $50. Delivery Definitely not guaranteed . Excludes Freight & some equipment including Grainfather Systems, Turbo 500 Systems & Keg Systems. Also excludes Wine Kits, 25KG Grain, 25kg Dextrose & Gift Vouchers .
Also excludes all current on sale items.
This offer may excludes some glass bottles and demijohns and other products to some areas due to excess shipping cost of large fragile items.
Freight Update December 17 2022
An update from Australia Post is that if your parcel is that the last date for guaranteed delivery before Christmas is December 13th so any orders that require Australia post will be delivered after Christmas.
For all major metros, most of our parcels are sent via Aramex / Fastway couriers. The last day for guaranteed delivery before Christmas from Melbourne to Melbourne Metro and Vic regional centres is Friday December 17th.
We are continuing to use pick up in-store right up until December 27th.
Happy Brewing this summer.
Reliable & Secure Every Day Shipping
We are very happy to extend a $6.99 "Everyday Shipping Rate" for Melbourne Metro and $9.99 for qualifying orders to most other metro and urban locations in Australia for orders up to 10kg.
For a few regions outside these zones* freight will be charged at a discounted Australia Post Rate. Our aim is always to deliver at an affordable cost.
We know you'll be keen to receive your order as quickly as possible. Please make sure you provide us with a valid delivery address and contact phone number to ensure your parcel arrives safely and on time or if we need to contact you if there are any issues with your consignment.
Our couriers also require the recipient's phone number for each delivery.
We pack all our parcels very carefully to ensure maximum protection and a safe journey.
Your order will be sent through Australia Post or one of our preferred couriers.
All consignments are tracked. The tracking number can be viewed from within your eBay Purchases page.
Our couriers other than Australia Post cannot ship P.O Boxes. For some orders, depending on the goods or the shipping area, if a P.O. Box is used as a shipping address we may need to contact you to determine alternative shipping methods.
If you have any questions about delivery, please contact us and we will do our best to make sure you're happy.
More info about AHB Shipping
Orders placed by 2pm are generally shipped by the next business day ..( please note as mentioned above this fast turn around is not possible at the moment due to extremely high demand) We pack your parcels very carefully to ensure maximum protection and a safe journey. Your consignment will be sent and fully tracked via our preferred courier or via Australia Post. The tracking number will be emailed so you can always follow the progress of your order.
*Some Heavyweight, bulky or fragile items such as glass or those requiring special handling may excluded from the Everyday Shipping Rate.
*If an ineligible item is added to your cart, it may be subject to a different shipping rate to cover the costs of shipping.
*$9.99 Every Day Shipping under 10kg does not apply to addresses in NT, Regional WA and some regional areas in Queensland and other states.
Standard Delivery - Estimated Delivery Times.
Estimated delivery times are meant as an approximate guide only. We will endeavour to ship your goods as soon as possible from our warehouse.
1 -2 Business Days
Melbourne
1-3 Business Days
Sydney, Adelaide, Canberra, Newcastle, Geelong, Ballarat, Bendigo, Albury
1-4 Business Days
Vic Country
2-4 Business Days
Brisbane, Gold Coast, Central Coast NSW, North Coast NSW, Wollongong, Tamworth. Orange
3-5 Business Days
Sunshine Coast, Toowoomba, Launceston,
3-6 Business
Hobart, Bundaberg, Gladstone, Rockhampton, Maryborough,
4-9 Business Days
Perth, Cairns, Mackay, Townsville
Alcohol Restricted areas
We do not deliver to for areas that are classified by the Australian Government as dry zones or restricted areas. Alcohol is banned in these areas outside licensed premises. If your delivery address is located within a restricted area your order will be placed on hold and we will contact you via email.